"A woman can do anything." You must have heard this line, but till a few decades ago, the conservative thinking of the society did not give freedom to the woman to do anything. Most of the population of India lives in villages. Women get a lot of encouragement in cities, but in villages still the situation is not as good.
Some girls of Dehradun are stepping forward and raising the message of awareness with their melodious voices. This is the story of 'Womaniya Band'. Their melodious voice emanating from Uttarakhand is echoing across the country. This band is waving its flag through songs that strengthen women empowerment and make women aware. News18 spoke exclusively to this girl gang to know the story of 'Womaniya Band' from the beginning to their formation.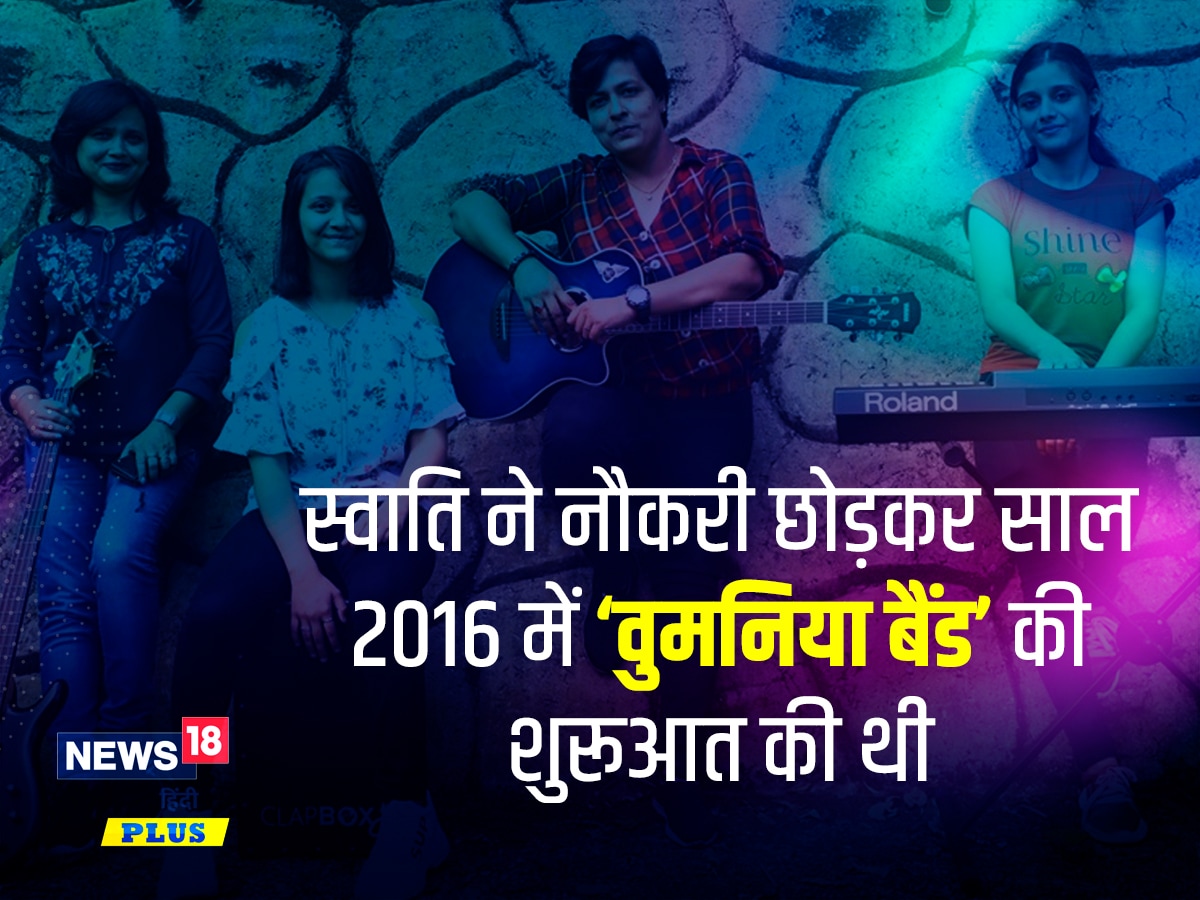 Swati left her job and started 'Womaniya Band'.
2016 starting a job in
About the beginning of 'Womaniya Band', its founder Swati says that she started 'Womaniya Band' in the year 2016. Before the beginning of this band, Swati used to do marketing jobs. But since childhood, he was very fond of music. Due to which he left his marketing job on 8 March 2016. After that he started a music institute. Srividya Kotnala, Shakumbri Kotnala and Vijul Choudhary were also included with him in this band.
She tells that she has met all these companions by coming to her music institute itself. Swati's childhood dream was to have her own band, to fulfill which she continued to work in a government school. Also after some time did a good marketing job, but to fulfill the dream of the band, he left all this and formed his own band.
16 year old girl wrote such a song
Swati says that an artist is very sensitive. It is greatly influenced by the happenings in the society. Artists express their feelings through their art. Similarly, at one time we were seeing the crimes happening against women in all the society. The days that came in the newspapers were very upset thinking about the crimes against women. At the same time my elder sister's daughter whose age is around 16 years. He wrote a song 'Ae Khuda Tu Gum Hai Kahan'. The reason for such thoughts coming in the mind of that girl studying only in class 12 was the incidents happening in the country.
After that we released this song 'Ae Khuda Tu Gum Hai Kahan'. Along with this, we have released our songs and shows from time to time on the issues of dowry harassment of women, rape, women empowerment etc.
Free shows in the beginning
His band is characterized by 'Classical Fusion' and 'Sufi Fusion'. But in the beginning of doing so many shows at the country level, a lot of difficulties were faced. To run the band, he had to do shows for free for 6 months. But his enthusiasm and passion never diminished. He did this too. Then gradually the popularity of his band increased. Due to which 'Womaniya Band' has become a well-known name today.
There is also a mother-daughter duo among the members of this band. Shakumbri Kotnala and his daughter are Srividya Kotnala. Srividya who is the lead drummer of the band. Whom music training has been given by Swati Singh herself. Srividya started learning music at the age of 8.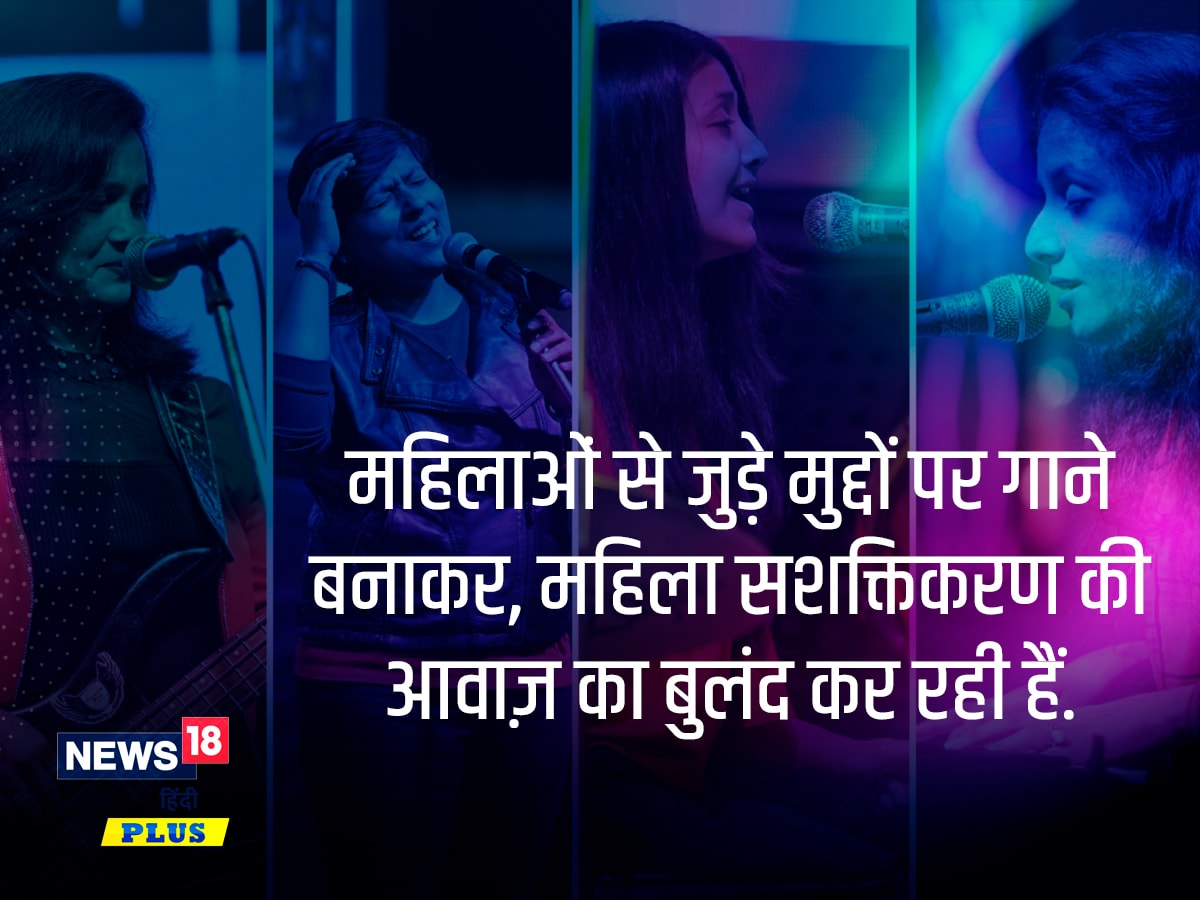 This band releases songs on issues of women empowerment.
,Womania Band, echo across the country
'Womaniya Band' has given many performances so far. Along with this, she also releases her songs on YouTube. This band has done many live shows. Due to which he has millions of fans on social media. Everyone wants to listen to 'Womaniya Band' live.
'Womaniya Band' has released many songs of women empowerment to raise the voice of women. Having a women's band in the field of music is a unique thing in itself. Because even today women have not got equal status in the country. Swati says that even today, women are held responsible first when any incident happens. Unless we are free from this mentality, crimes against women will not be stopped.
Message of women empowerment to people
Swati says that even today women are unsafe in the society. Wherein the news coming in the newspapers every day, along with women, the news of most crimes is read. If we want to reduce or root out these crimes. So we should start it from our own family, as well as educate our future generation in such a way that the spirit of equality goes forward. Irrespective of the field, women have shown their participation there. But we need to be aware to stop crimes against women. Society needs to be improved to such an extent. In which women can live with respect and equality.
Be the first to read breaking news in Hindi News18 Hindi | Today's latest news, live news updates, read the most reliable Hindi news website News18 Hindi |
Tags: News18 Hindi Originals
FIRST PUBLISHED : September 08, 2022, 10:26 IST