There are many pictures of children from underprivileged sections in front of our eyes, in which the child is seen doing child labor. Children struggling with financial problems are unable to win from their family situation and leave their studies and start working.
This teacher is proving to be a messiah for the children of poor, deprived sections of such daily wage earners. It is said for teachers that 'the teacher himself illuminates the life of the children with education.' Sunil has proved this point right. Initially, he took the initiative to teach 50 children free of cost and today this caravan is increasing. Sunil Jose, a resident of Ajmer, has been engaged in teaching poor children for years. He wants to give them a better life by educating these children and shaping their future. He himself is a private teacher by profession and has taken such a commendable step to fulfill his objective of imparting education. News18 had an exclusive conversation with Sunil Jose to know about his journey since the inception of this initiative.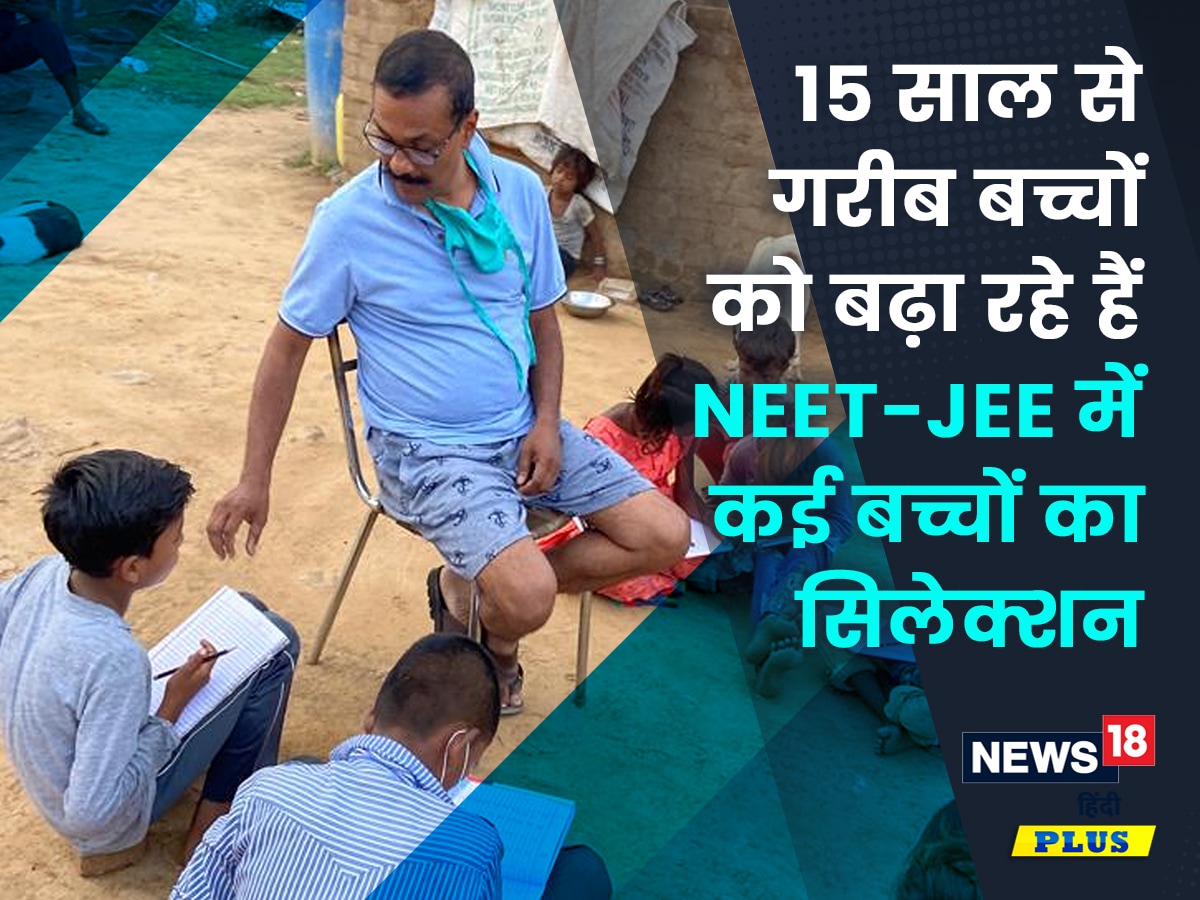 Sunil Jose teaches poor children free of cost.
How and when did it start
Sunil tells that he had a dream of becoming a teacher since childhood. Due to which after studies, he chose teaching as his profession. He became a maths teacher. Recalling about one day, he says that he had gone to eat food in a hotel with his wife. While leaving, he could hear the sound of some children from behind the hotel. This was the place where the hotel's west was kept. There he saw that some children were looking for food from the West among the stray animals. This scene shook him.
After that, he called those children and reached their house after sitting in his car, where he went and talked to the family members of those children to get them admitted in a government school. A few days later, Sunil got him admitted where he started getting one-time meals along with education. Then, while teaching the children in school, he saw that the children of poor, deprived class studying in government schools go to school, but like the children of private school, they do not get facilities like education or coaching at home.
Some children drop out of school due to poor financial condition. In such a situation, to help those poor children, the idea of ​​teaching them for free came. But I was not financially strong enough to be able to afford the education of 40 to 50 children at once. That's why Sunil started teaching the children for free after coming from school by sitting under the tree. He started spending some part of his salary every month on things used for the education of those children like books, copies, pens, pencils etc. He says that he used to teach children for a few hours under the open sky without any roof or any piece of tin under the tree.
Buses were also run for children
Sunil says that along with teaching the children, he also used to provide one-time meals to those children. Due to lack of money, there were many problems in the beginning. Due to the weather also, many difficulties had to be faced in teaching. But he did not give up and continued his work. After the passage of time, when people came to know that Sunil does the work of teaching poor children. So people have praised Sunil's work and also came forward to help him. People helped Sunil in their own way. Some helped financially and some helped in feeding the children. Some fellow teachers came along with Sunil and taught the children for free. After that this caravan gradually increased. Along with this, he has also started a van to take the children to government school and bring them from school. Who goes to drop the children to government school in the morning and brings them in the evening.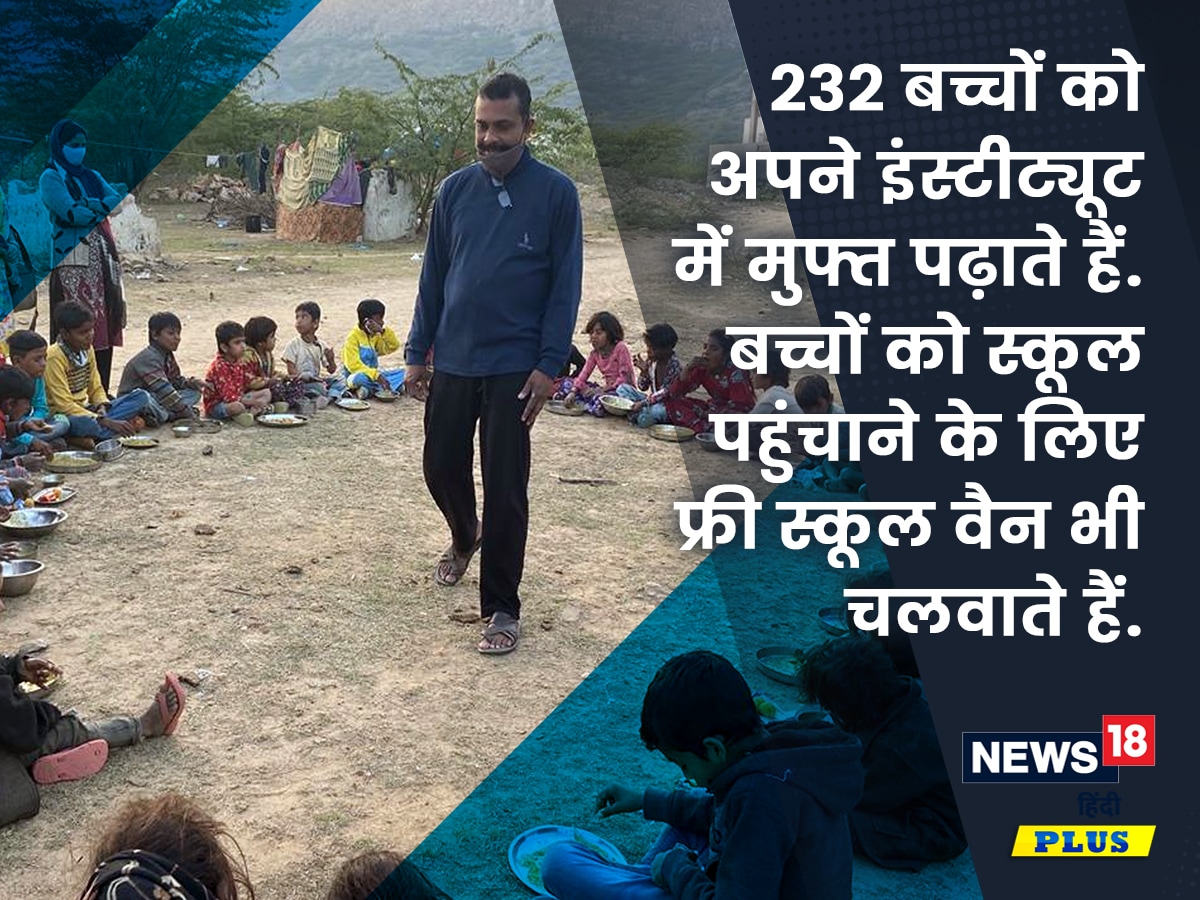 Teach 232 children for free and gives one-time meals.
Now institute opened for children
Sunil and his wife are both teachers. His wife teaches children in a government school. With the help of both husband and wife and some of their companions, this dream of teaching children has been given a reality. When people started helping him, he left no stone unturned in educating the children. Sunil does his private job, from which he earns and spends to help the children. Together with some friends, an organization named 'Udaan Society' was established.
In this, by collecting money through charity, they educate the children. Now he has opened an institute in which about 232 children are being educated. One time meal is also given to these children. Along with this, from the dress of these poor children, they also bear the cost of stationery used in studies. So that the children of poor laborers can study well and make their own beautiful future. He also does programs with children from time to time, be it Christmas festival or Rakshabandhan, spends all his time with the same children. Along with this, such children who want to prepare for NEET, JEE or any other exam, but due to lack of sufficient money are unable to take admission in coaching institutes. They also do the work of teaching them free of cost.
great successes
Sunil says that the children he taught have brought laurels to his name. Apart from teaching the children of the school, he also teaches coaching, in which some of his colleagues take their time to teach the children for a few hours and some of the colleagues have also provided a place to teach the children. He teaches coaching to poor children every year. In the year 2016, three children Shikha Verma, Pooja Jatolia and Ajay Jatolia, who studied under his coaching, were selected in IIT. Which is a matter of great pride for Sunil. When the children taught by him reach the pinnacle of success, they see their dream come true. Similarly, in the year 2018 also, the children of the slum area taught in his coaching made their hard work successful by scoring more than 80 percent marks in the 10th examination. These 6 children had broken the record of the last 12 years by scoring more than 80 marks in class 10th.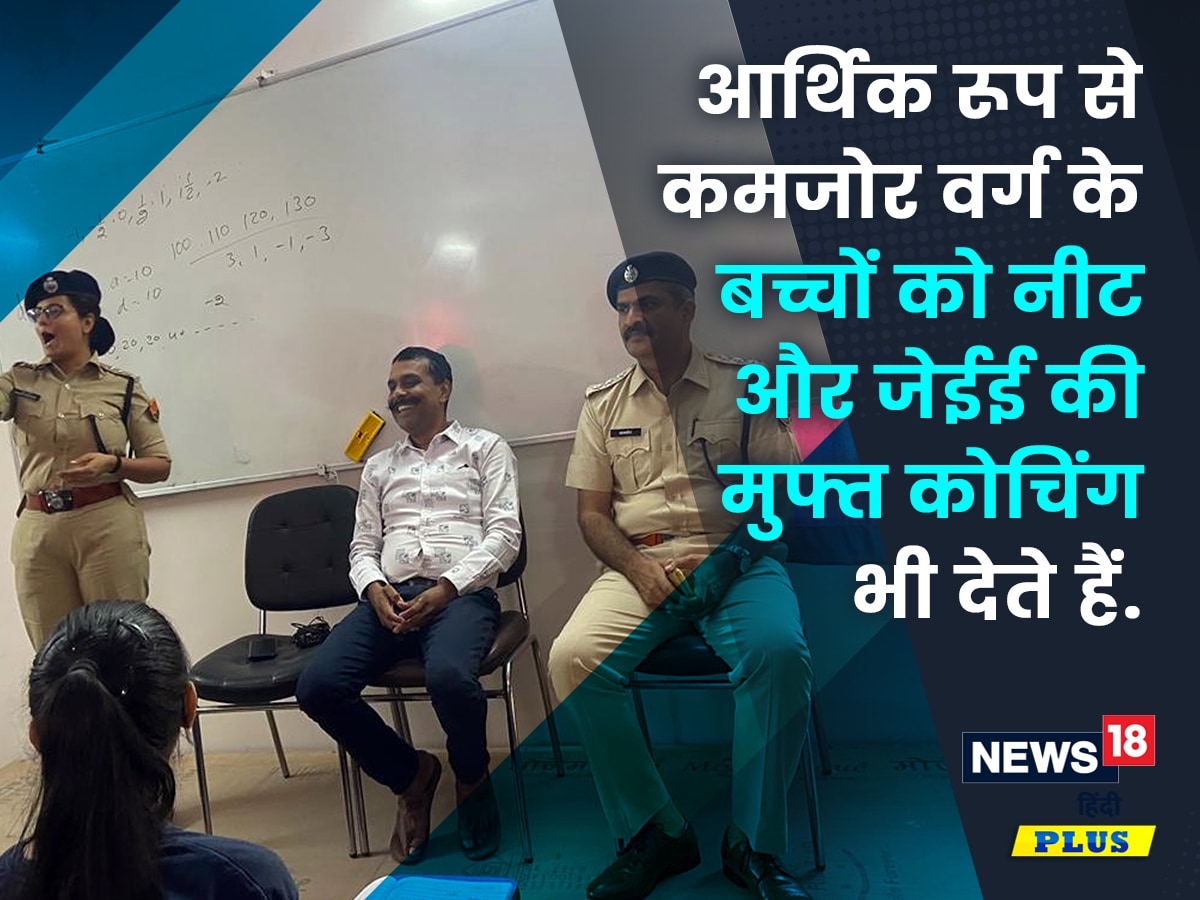 Provides free coaching for JEE and NEET.
give this message
Sunil wants that every child of the country and the world, irrespective of the class, must get education. Illiteracy is the cause of many evils prevailing in the society, due to which many evils are spread among us. Children from poor or deprived sections are unable to study due to economic weakness and do many wrong things in the greed of earning money. Some get trapped in drug addiction, then some take foil and feed their stomach. These children also have the right to live a good life. In such a situation, everyone should take initiative to give good education to those children, as much as possible the children of such poor class should be supported. So that by reading, you can give a better life to yourself and family.
Be the first to read breaking news in Hindi News18 Hindi | Today's latest news, live news updates, read the most reliable Hindi news website News18 Hindi |
Tags: inspirational story, News18 Hindi Originals
FIRST PUBLISHED : September 01, 2022, 11:36 IST