Report: Harikant Sharma
Agra. Language is an important means by which we can express our thoughts, but sometimes even our own language of gestures is spoken of without speaking. We are saying this because there is only one cafe in Agra, where all the staff working cannot speak and hear. The customers coming here have to place their orders in gestures only.
There is a Bread n Mime Cafe on Fatehabad Road in Agra, in which the staff serving the food cannot speak or hear. They speak in Indian Sign script and Tanish Vashisht is the brain behind this idea. He has done his B.Tech from a college in Chennai. He is an engineer by profession. For a few days he worked in Mumbai. From the very beginning he had a desire to open a cafe. For this he worked in a cafe for some time. One day such people came to that cafe to ask for work who could not speak or hear. They were not given work there. He was inspired by just that incident.
Sign language learned from YouTube and the Internet
Tanish Vishisht says that he had a little problem in the beginning, because he did not know sign language. Then he learned Indian Sign Language through YouTube and Internet. After that most of the language staff taught and then things got easier. The customers who come here also do not face any problem because they have designed their system in this way.
This is how the cafe system works
People coming to the cafe do not know that the staff cannot speak and hear. In such a process, food is served to the customer. First the customer comes and sits at the table and turns on a switch. As soon as the switch is turned on, a bulb lights up at the reception. As soon as the bulb lights up, it is known that a new customer has come to the table. There is a menu card in front of the customer. On the basis of that menu, you can place your order by writing it on a paper. Along with this, many signs are also written in English, which you can show and order anything.
Are very conscious about their work
These people may not be able to speak and hear since childhood, but are fully aware of their work. Presently Piyush, Sama, Manzoor work in this cafe. Tanish explains that these people may not speak and hear, but they do better work than a normal person. People who come to the cafe also praise him. Customers believe that they feel great after meeting the staff.
All such people should get work
There are many such people in the world who cannot speak and hear due to some reason since childhood. No one gives work to most of such people. Tanish believes that people should come forward and such people should also be given work here. Because of which their family can also run. In future, they are going to open their other branches and will keep the same staff at these branches.
What do you get?
Although there are many items and fast food available in cafes, but some of them are special.
Pav Bhaji ₹125
Cheesy Omelette ₹125
simile ₹110
Chocolate Bomb ₹299
Coffee ₹125 (Special)
If you have to book a cafe for a birthday party, then the floor charge will have to be charged at the rate of Rs 300 per person in addition to the floor charge of Rs 1000 for the number of 7 to 8 people. At the same time, you can contact on mobile number 7338799121.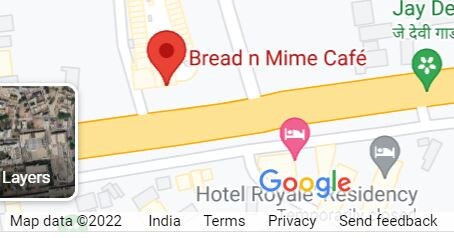 Be the first to read breaking news in Hindi News18 Hindi | Today's latest news, live news updates, read the most reliable Hindi news website News18 Hindi |
Tags: Agra news, Food business, Street Food
FIRST PUBLISHED : August 05, 2022, 18:06 IST